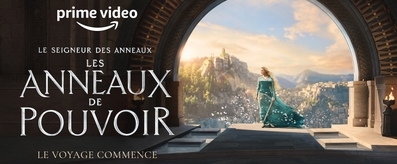 Cliquez sur l'affiche du film afin d'obtenir plus d'informations et voir la bande-annonce !
Affiche
Film
Plateforme
NOTRE AVIS
AVIS DE LA PRESSE
AVIS DU PUBLIC
"C'EST MAGNIFIQUE !"
"BULLET TRAIN"
"LA JEUNE FILLE ET LA MER"
"VORTEX"
"GREENER GRASS"
"INFIESTO"
"SNIPER REDEMPTION"
"JE TREMBLE, Ô MATADOR"
"SHOTGUN WEDDING"
"YOU PEOPLE"
"LA TRAVERSÉE" (2022)
"LE MONDE APRÈS NOUS"
"CRÉATURES"
(The Seed)
"COSTA BRAVA, LEBANON"
"PETER VON KANT"
"NARVIK"
"TWIST À BAMAKO"
"DARBY AND THE DEAD"
"IMA"
"MONEYBOYS"
"ON SOURIT POUR LA PHOTO"
"FRÈRE ET SŒUR"
"JUNG_E"
"THE SADNESS"
"LES PASSAGERS DE LA NUIT"
"SWEAT"
"LES JEUNES AMANTS"
"TRAQUÉS" (2023)
"EN ROUE LIBRE"
"LES SEGPA"
"NOTRE-DAME BRÛLE"
"I LOVE GREECE"
"DOCTOR STRANGE in the multiverse of madness"
"CŒURS VAILLANTS"
"CHIEN PERDU"
"FIRESTARTER" (2022)
"ON THE LINE"
"PETITE LEÇON D'AMOUR"
"THE DUKE"
"DEADSTREAM"
"HOMMES AU BORD DE LA CRISE DE NERFS"
"THE OUTFIT"
"THE PALE BLUE EYE"
"CHAMPAGNE !"
"BLUE BAYOU"
"COMPAGNONS"
"EXORCISM OF GOD"
"FREAKY"
"LE DERNIER PIANO"
"TÉNOR"
"LAND"
"COMMENT JE SUIS DEVENU UN GANGSTER"
"LES POINGS DESSERRÉS"
"DECISION TO LEAVE"
"KOREAN FRIED CHICKEN"
"QU'EST-CE QU'ON A
TOUS FAIT
AU BON DIEU ?"
"L'AFFAIRE COLLINI"
"LE MÉDECIN IMAGINAIRE"
*** Archives 2022 ***
** Archives 2021 **
* Archives 2020 *
Sur 1000 Films, découvrez chaque jour l'avis de la presse et des spectateurs sur les nouvelles sorties de films en streaming légal sur Netflix, Canal+, MyCanal, Amazon Prime Video, OCS, Altice Studio, Disney+, Apple TV+ ou encore Salto et Ciné+.