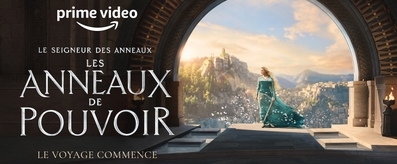 Cliquez sur l'affiche du film afin d'obtenir plus d'informations et voir la bande-annonce !
Affiche
Film
Plateforme
NOTRE AVIS
AVIS DE LA PRESSE
AVIS DU PUBLIC
"THE POWER"
"LE TÉLÉPHONE DE M. HARRIGAN"
"VIENS JE T'EMMÈNE"
"TOGO" (2022)
"WEST SIDE STORY" (2021)
"LUZZU"
"PRISON HEART"
"LES MEILLEURES"
"LES ÉTERNELS"
"PETITE SOLANGE"
"L'EXORCISME DE MA MEILLEURE AMIE"
"BLONDE"
"HOCUS POCUS 2"
"THE GREATEST BEER RUN EVER"
"DON'T BREATHE 2"
"MAISON DE RETRAITE"
"PRÉSIDENTS"
"LE DIABLE N'EXISTE PAS"
"THE NORTH SEA"
"LA LEÇON D'ALLEMAND"
"LES CHOSES HUMAINES"
"REDEMPTION DAY"
"BRUNO REIDAL : confession d'un meurtrier"
"PLACÉS"
"LA PIÈCE RAPPORTÉE"
"GOLIATH"
"ATHENA"
"LA DIPSARITION ?"
"AFTER : CHAPITRE 4"
"LOU"
"A JAZZMAN'S BLUES"
"PARALLEL"
"ADIEU MONSIEUR HAFFMANN"
"CRY MACHO"
"ILLUSIONS PERDUES"
"LE PARFUMEUR"
"LAST NIGHT IN SOHO"
"RIEN À FOUTRE"
"SPIRIT L'INDOMPTABLE"
"BELLE" (2021)
"SUPER-HÉROS MALGRÉ LUI"
"GOODNIGHT MOMMY" (2022)
"PINGOUIN & GOÉLAND et leurs 500 petits"
"BELUSHI"
"LES MURS VAGABONDS"
"SI TU ME VENGES..."
"LA SCUOLA CATTOLICA"
"LES INTRANQUILLES"
"THE INNOCENTS" (2022)
"SOS FANTÔMES : L'HÉRITAGE"
"DIRTY LANDS"
"BROAD PEAK"
"BABY BOSS 2 : une affaire de Famille"
"PICCOLO CORPO"
"MANY SAINTS OF NEWARK - une histoire des Soprano"
"SHARK BAY"
"SPIDER-MAN : NO WAY HOME"
"PINOCCHIO"
(de Robert Zemeckis)
"DE SON VIVANT"
"LAST SURVIVORS"
"AFTER BLUE :
Paradis Sale"
"VOUS NE DÉSIREZ QUE MOI"
"SOUS EMPRISE"
"LA VOIX D'AIDA"
"END OF THE ROAD"
"PIÈGE DE MÉTAL"
"PLEASURE"
"LE PASSÉ RETROUVÉ"
"WYRMWOOD : APOCALYPSE"
"LE TEST"
"UN AUTRE MONDE"
"MANIPULATION CRIMINELLE"
"THE BETA TEST"
"THE CHEF"
"MEMORY BOX"
"LA TROISIÈME GUERRE"
"MATRIX RESURRECTIONS"
"LE FESTIVAL DES TROUBADOURS"
"NOUVEL ORDRE"
"AMOUR ENTRE ADULTES"
"MADRES PARALELAS"
"LAMB" (2021)
"L'ÉVÉNEMENT"
"LES DISPARUES DE VALAN"
"LA TERRE DES HOMMES"
"LA MÉTHODE WILLIAMS"
"ME TIME -
Enfin Seul ?"
"SCREAM" (2022)
"LE SAMARITAIN"
"UNE JEUNE FILLE QUI VA BIEN"
"NOS PLUS BELLES ANNÉES"
"LES MÉCHANTS"
"A DAY TO DIE"
"STILLWATER"
"FIRST LOVE"
"KING"
"ROSE"
"THE SURVIVALIST" (2022)
"L'ENNEMI" (2022)
"TRUE THINGS"
"ENCANTO : la fantastique famille Madrigal"
"DAY SHIFT"
"TRE PIANI"
"MYSTÈRE"
"DARK WEB :
CICADA 3301"
"PREY" (2022)
"CARTER" (2022)
"LUCK" (2022)
"TREIZE VIES"
"FATIMA" (2021)
"POURRIS GÂTÉS"
"THE GRAY MAN"
"LA DISPARUE"
(last seen alive)
"LES BODIN'S EN THAÏLANDE"
"NEXT DOOR"
"MEMORY" (2022)
"DEBOUT
LES FEMMES !"
"ROSY"
"EMPATHIE"
"DOG" (2022)
"LA CROISADE"
"LES CROODS 2
Une Nouvelle Ère"
"LA TRAVERSÉE"
(de Florence Miailhe)
"A PERFECT ENEMY"
"UNE FEMME DU MONDE"
"DON'T MAKE ME GO"
"PERSUASION"
"OLD"
"LE TRÉSOR DU PETIT NICOLAS"
"BOB'S BURGERS, le film"
"LE MONSTRE DES MERS"
"LES LIAISONS DANGEREUSES" (2022)
"CATCH THE FAIR ONE"
"EUGÉNIE GRANDET" (2021)
"LA PRINCESSE"
"LA PANTHÈRE DES NEIGES"
"UN HÉROS"
"LINGUI : LES LIENS SACRÉS"
*** Archives 2022 ***
** Archives 2021 **
* Archives 2020 *
Sur 1000 Films, découvrez chaque jour l'avis de la presse et des spectateurs sur les nouvelles sorties de films en streaming légal sur Netflix, Canal+, MyCanal, Amazon Prime Video, OCS, Altice Studio, Disney+, Apple TV+ ou encore Salto et Ciné+.